The most popular Tarot Site a doorway to hidden knowledge and information about your life! Tarot card readings for Relationship with surprising solution doing the unexpected with common sense a key to the wisdom of ages. Your body's energy can act as gateways to healing and increased creativity through self-knowledge. Psychic Rose horoscopes your year of birth is all important and she will tell your fortunes may fluctuate in years to come signs of personality traits responses with human behavior. People from our past leave us reviewing our childhood memories of school. Revisiting scenes sharing fun with a friend thinking about old times and happy memories when we were younger and had no responsibilities. Going to Birthday parties and receiving gifts some sentimental which still holds a special meaning of remembrance. Having honest talks with your best friend expressing your first experience of a kiss or your first date and what it meant to you! A trip to visit family warm get-togethers. Celebrations dancing, singing and taking photographs. This fascinating introduction of psychic tarot card readings over the phone using her natural art and science interpretation explaining how to unravel a well-organized lifestyle with good social skills the ability to remain calm in the face of change! Meditation is an aid to healing giving magical qualities of survival in a modern-day traditional life motivated by a good combination of abilities and talents, a sense of potential well-being. "I am the Best Tarot Card Reader!" Customers are continually amazed by my gifted telepathy ability to accurately see into your future alignment!"

History of Tarot Inheritance
Enough history on card playing said upon the Tarot in this to stand for all that has proceeded it. Call for a Flat Fee consultation with question of historical research of Trumps Major and the Aces of each suit from the eighteenth century in minor arcana. Tarot is rare among the works of their particular period. Tarot contains magic speaking translation
that Psychic Rose® only knows
"the unknown divinity."
Bravo Psychic Rose for a great job you have done!
Uniquely designed "Only for You!"
FREE 5/MIN WITH EVERY CREDIT CARD PURCHASE!
Deal: START TODAY with your REWARD PROGRAM additional
15/min Free OLD OR NEW CLIENTS! 50/min Flat Fee $75
THEREAFTER, EVERY 3RD READING additional 15/min Free!
REGULAR DISCOUNTED PRICE EVERYDAY 24/7!
Phone: 35/min Flat Fee $75 Call Available!
In Person: 60/min Local to Long Distance
Call for Pricing/Availability!
Included in Price: Life Coach Consultant Expert Adviser
Credit Card Required Major Credit Cards/Debit/Prepaid
Visa, MasterCard, American Express, Discover
NO AFFILIATION TO OTHER PSYCHICS!
NO OBLIGATION! Request Set-Up Facetime with Rose!
AVAILABLE for TV Shows, Exclusive Interviews
and Public Appearances! Advertise with Us!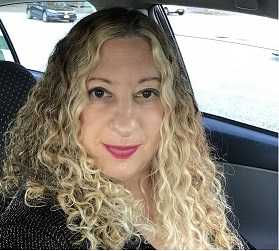 Rose or AnnMarie Conti

I'm Italian & French & Brooklyn

Psychic Rose realized her gift was very strong and learned to never doubt her gift. Tarot cards are unique because no matter how many times Psychic Rose shuffles the tarot cards it will always be "Designed" "Only for You!" When reading a tarot card, Rose is not alone the Spirits are there to speak to her and help interpret clues, numbers, and description to the matter at hand psychic medium. Creating a quiet, almost sacred, atmosphere in which to lay out many spreads. Objects like candles, silk cloth, and Roses with Beautiful Angels named Granny, Antiquish, Silver and Princess. Her Spiritual Tarot Bible and of course, Psychic Rose's beautiful Empress wand given to her spiritually by The Magician under the Full Moon are in her surroundings reading tarot cards.

Spirits channeling your loved one. Thinking about your loved one from loss. Spirits messages from the afterlife. It hurts when you have lost a loved one that you miss and long for wishing you could hear his or her voice. Connecting to the otherworld of thoughts with prayers learning your Spirits guides getting in touch with your higher self. Waking up in the middle of the night hearing voices reminding you of your lost love that you dream about and still desire. Crossing over in your dreams remembering those special days of memories and fun. Communicating in the afterlife channeling beyond psychic medium. Rose lights oil lamps and Candles for power of fire to purify and ward off evil!

Psychic Rose tarot card readings will automatically answer your questions Tarot is "The Gateway to Truth." Now gateways and doorways are for entrance and exit, and we are justifiably annoyed when people stand in them and talk. Perhaps that is the trouble with so many of our gateways to truth. There is too much talking in them, and too little getting through. Tarot cards gives Rose a mysterious fascination each time she reads tarot card from image and uses her gift of insight tarot card interpretation. Especially when her customers call back to say, to her "It happened." Live predictions that come true talking about areas you need help hard lessons learned.



Discovery about your life and
Yes, Famous Psychic Rose is your private bug!
A restoration of hope and courage!


Discovery is hopeful and realizing too that some things in your life need to be let go so you can move on. When Rose does tarot card interpretations for you, she can see if there is hope in a situation or it is time to let it go! Psychic Rose takes your tarot card readings very seriously. People don't realize that this is not a tarot card game it's YOUR LIFE! Life is crazy one day it can be up and the next day down. Every tarot card readings interpretation explains esoterically by sole individual. Rose does not live your life so it is impossible for her to understand why she sees certain clues that she will give to you and describe what will happen through tarot card image. Focusing on love matters, property owner of possession, and gossip from sin.

My Education - Engineer, Accountant, Certified Paralegal and Executive Secretary, Administrator, Private Nursing and Life Coach Counselor, and Singer, Writer or Poet. Manager AnnMarie Conti self-taught many of her special talents that she possesses with the help of many Companies' On-The-Job Training. Rose realized she was gifted when she first started working on the Psychic Rose Network years ago and to never doubt her inherited ability. Exercising and using Rose's special telepathic ability that God gave her to help others. It is a challenge to learn all on your own but Rose feels it's the only way through history of the tarot cards which can have different tarot card meanings. Enlightening as we go psychic clairvoyant. Developing our own skills of expertise, through eye-opening lessons seeing through tarot card image. Sometimes allowing us no pressure to discipline ourselves is a craft. To see it's real on your own is what makes you believe in what you are doing each time Rose is reading the tarot cards for "Description of Interpretation." Psychic Rose believes the more we understand clarifies our actions and ability to become unique and Number One. Self-seeking, researching, and experimenting can only lead us into improvement. Expressing our discovery going through knowledge and background exploration can make us worldly wise and experienced as a tarot card reader. In one lifetime there is only so much education that we do learn
I own a Master's Degree and I am a Genius!
I got less than 10 wrong on my SAT TEST!
I was the first one to finish SAT TEST!


BRAVO PSYCHIC ROSE YOU ARE SUCCESSFUL
A WELL-KNOWN HIGH PROFILE CELEBRITY!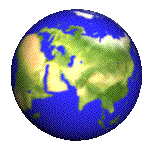 The Da Vinci Code is TRUE! I am the Last Living Descendant of Jesus Christ!
I, AnnMarie Conti am the Holy Grail!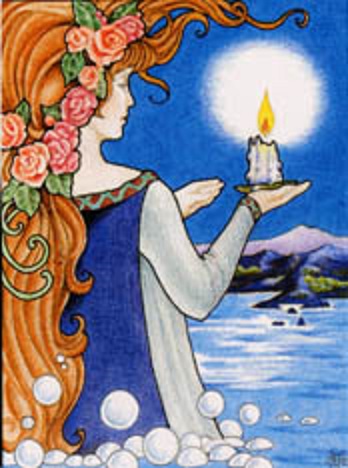 The true Tarot is symbolism; it speaks no other language and offers no other signs. Given the inward meaning of its emblems, they do become a kind of alphabet which is capable of indefinite combinations and makes true sense in all. Tarot is a work of art and a gateway to truth.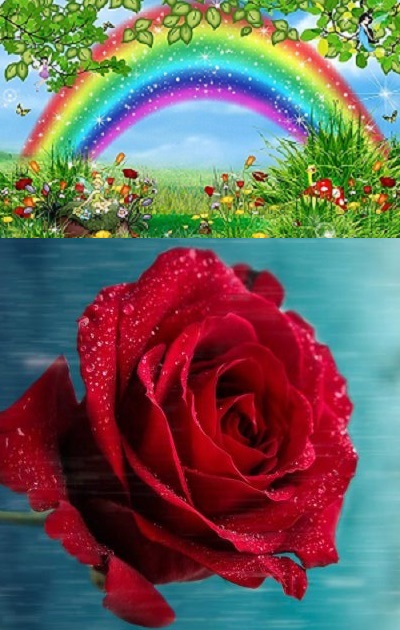 Tarot is like a weather forecast. If rain is likely, we adjust our plans accordingly. We can't prevent the rain but, if we know it is coming, we can avoid getting wet.

The word Tarot is pure Egyptian, in which language Tar = way or road, and Ro = king or royal---it signifies therefore, the Royal Road of Life. Human journey. Human destiny.



"Psychic Rose has a gifted connection with the Spirits"

Daily astrology horoscope are stars arranged giving signs of hope foreseeing into the future instantly! Making decisions in your career is sometimes difficult to do. Seeking self improvement depending on that License, Degree, and Certificate. Curious on where you will go now? Concern with money your business prosperity of future investment. Creating new sales having a different financial outlook for your partner and client viewing different choices as the way to lead you into lasting success! Questions and answers about your life having troubles and need the truth seeking solutions about your life details wanting an honest accurate answer....

TM
Trademark name
We are the guys who earned our way.
Trademark name
Do not hate us because you know our name.
Trademark name
Sponsored Link would like to fool you on your right and claim.
Trademark name
Remember, we worked hard to gain your regard.
Trademark name
Did you have to hoodwink Sponsored Link?
Trademark name
Cause Sponsored Link doesn't want you to know,
they are not the real fame.
Trademark name
Being Principal is Fair Game.
Trademark name
We stand proud and made our "nickname."
So click on us to be Humane!

Copyright Psychic Rose

Site Map